Making assists on the court and in the community.
About
Born in Covington, Georgia, a young JD Notae grew up playing football until the eighth grade when he began focusing on basketball. He played for Newton High School in Covington and began his college career at Jacksonville University in Jacksonville Florida before transferring to the University of Arkansas for his junior season. He chose the University of Arkansas over Seton Hall, Iowa State, Oklahoma State, Creighton, and other offers.
JD is the son of single mother, Stacy Notae. He has six siblings including sisters, Keyanna, Sallicia, Larenzia, and Bailey, and brother, Jeremiah.
Stats
JD was named Southeastern Conference Coaches Sixth Man of the Year and the Bleacher Report National Sixth Man of the Year as a junior, averaging 12.8 points, 3.1 rebounds, 1.9 assists and 1.4 steals per game, shooting 38.2 percent from the field.
JD's Non-Profit
JD chose to work with Samaritan Community Center, a Northwest Arkansas non-profit providing food and other resources to families in need.
According to JD, "Growing up in a family that struggled to put dinner on the table from time to time, this issue is close to my heart. I've always felt like if I was ever in the position to help another family who needs a little help making sure their kids get good meals I would. AAC has given me the opportunity to put the spotlight on Samaritan Community Center so all the members of our community can see the good work they do and learn about ways they can help."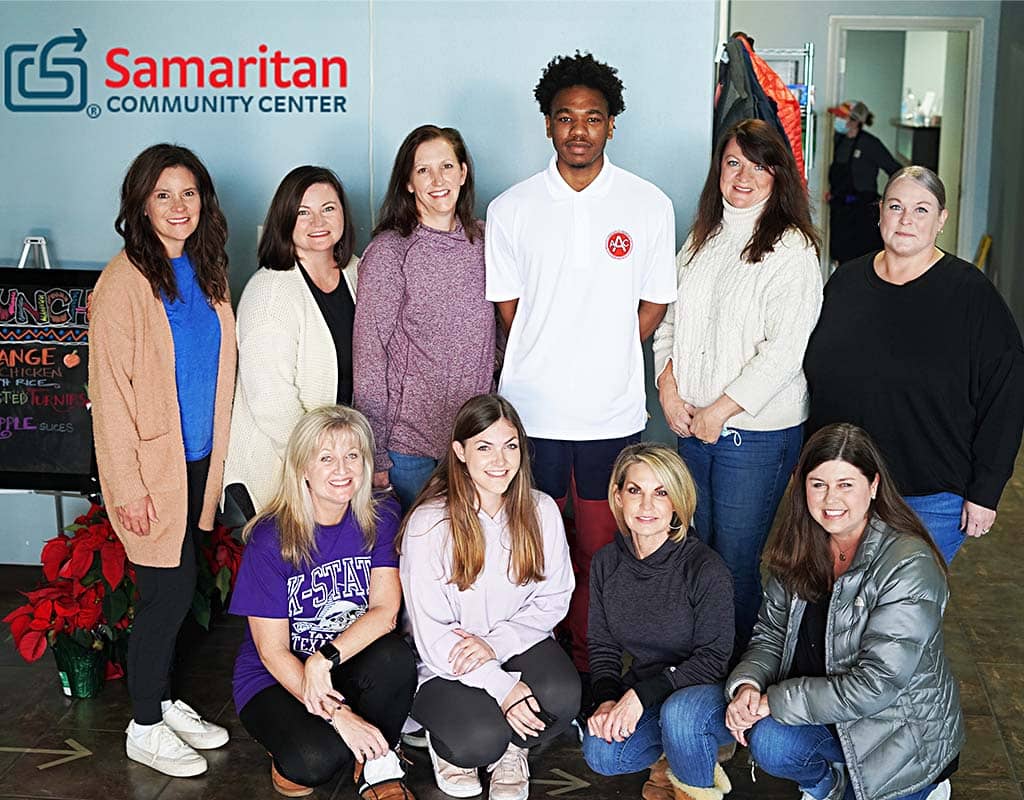 JD volunteering with the Junior Auxiliary of Rogers-Bentonville

Samaritan Community Center (SCC) is a local nonprofit organization based in Rogers and Springdale. The organization serves the hurting and hungry of Northwest Arkansas with wraparound services. During 2021, SCC provided 85,000 persons with emergency food assistance, served 90,000 meals, and distributed 200,000 snack packs to at-risk children through their nutritional programs. The Samaritan Care program assisted over 1200 families with resource referrals, rent/utility assistance, and case management. Their charitable dental clinic provided over $500,000 in free dental care to uninsured, low-income adults. They operate two thrift stores in Rogers and Springdale which provide 33% of the operational support for the organization.